Main content starts here, tab to start navigating
About
We Look Forward To Welcoming You!
Chef Mark cordially invites you to enjoy the scrumptious fare and quaint charm of Ellie's Downtown Deli. We're located on 6th Street in historic downtown Stuart, just off Colorado Avenue and across from 555 Colorado Place.
Ellie's Downtown Deli and Catering is a favorite eatery for locals and visitors alike. The restaurant is people and dog-friendly and the wait staff are eager to please.
Daily mouthwatering specials will keep you coming back for their fresh soups, salads, sandwiches and wraps. Forget the diet and splurge on homemade desserts including pie, gourmet brownies and ½ pound cookies.
Located in the The Creek District of Arts and Entertainment in downtown Stuart, just off of Colorado Avenue at 18 SE 6th Street in downtown Stuart.
Stop by on the first Friday of every month for the Art Walk from 5 to 9 pm.
There is sure to be something special going on and you can hang out, enjoy a beer and some delicious food.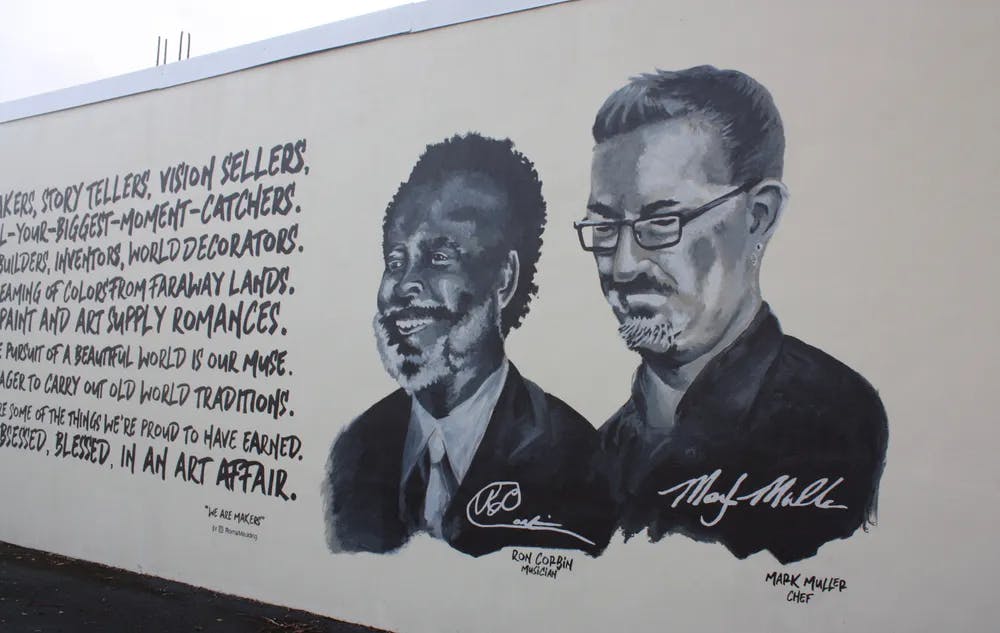 Chef Mark Muller was chosen to represent the culinary arts on a mural just steps from Ellie's Deli. It is on the side of The Gilt Complex at 608 S. Colorado Avenue. Be sure to check it out when you are in The Creek District for arts and entertainment.
Mark Muller
Chef/Owner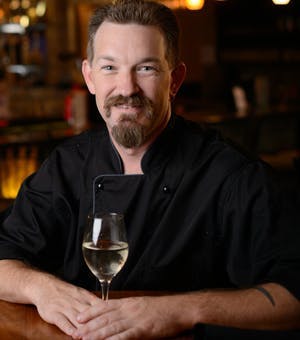 Chef Mark is one of the Treasure Coast's most highly regarded chefs. He has served at Sailfish Point, Loblolly Pines, Harborage Yacht Club, other private clubs and several gourmet restaurants. He also operated his own restaurant, The Limelight, winner of four-star ratings from every local restaurant reviewer and numerous People's Choice awards from area newspaper readers. He has taken top prizes in many local cook-offs and "taste of" charitable events. In addition to his cooking talents, Chef Mark is an expert in all facets of catering and party planning, having staged numerous special events of all kinds for members of the clubs at which he has worked, as well as having served as Executive Catering Chef for Eventmakers International.